7. Installing the axles & suspension
This write up is only intended as an overview of converting your CVT Civic to Manual transmission. By reading further, you are agreeing that by attempting to do anything you see here, I am in no way responsible to any damage you cause to your transmission, your car, or yourself. I suggest you purchase a service manual for all the details, such as torque specs & tightening order.
Axles:
I compared the CVT with other D-series axles and they are the same length, so re-use the axles.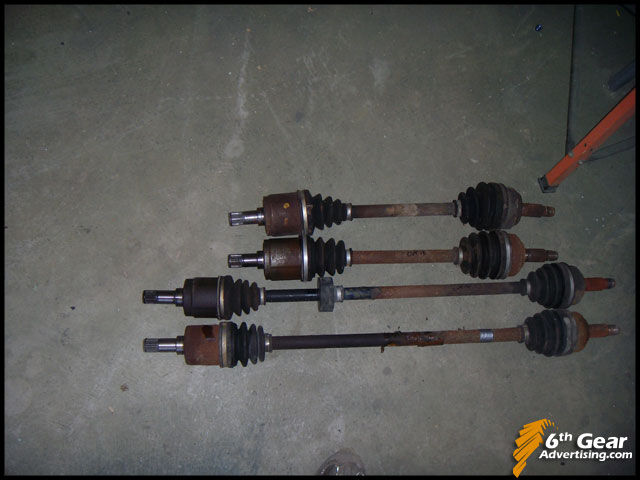 Reinstall the axles & suspension in the reverse order that you removed them.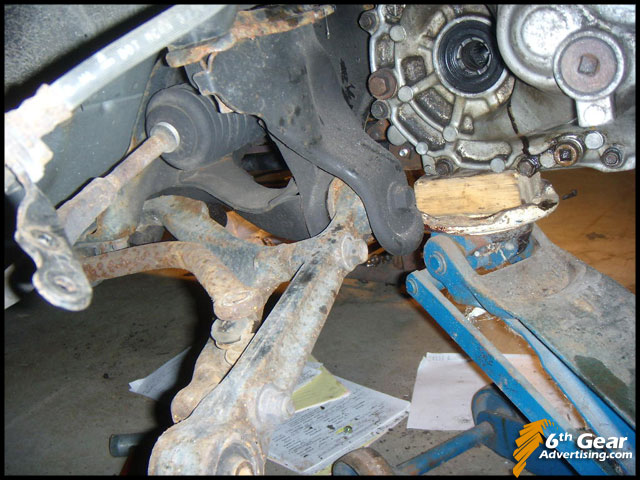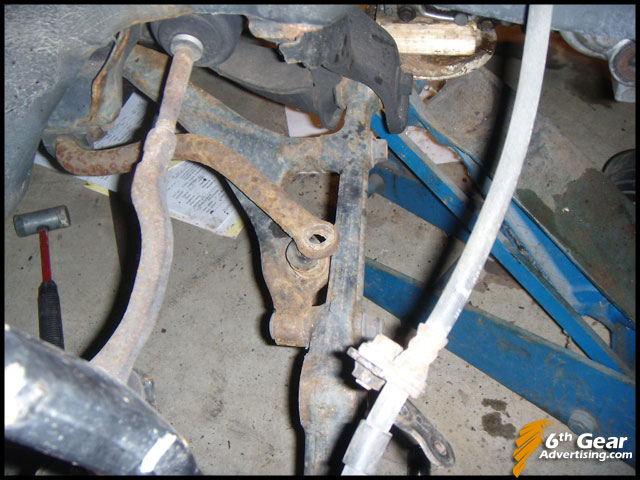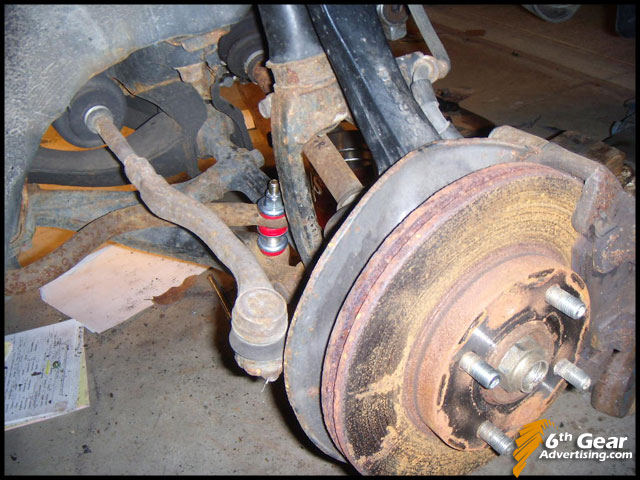 (yeah the sway bar endlink was broken, so I had some spare ones from my EG that I installed on both sides.)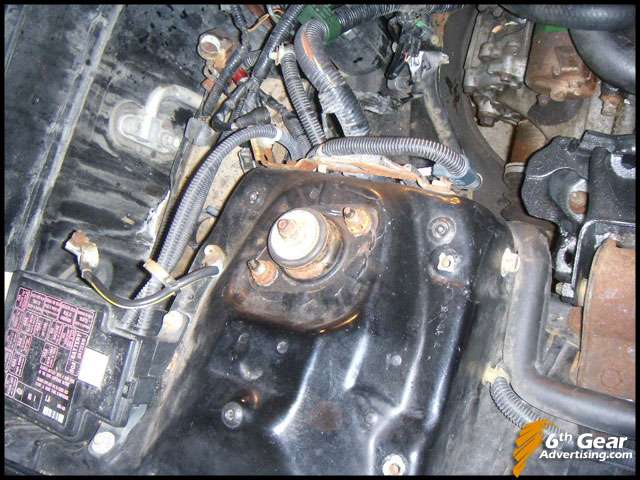 And the other side: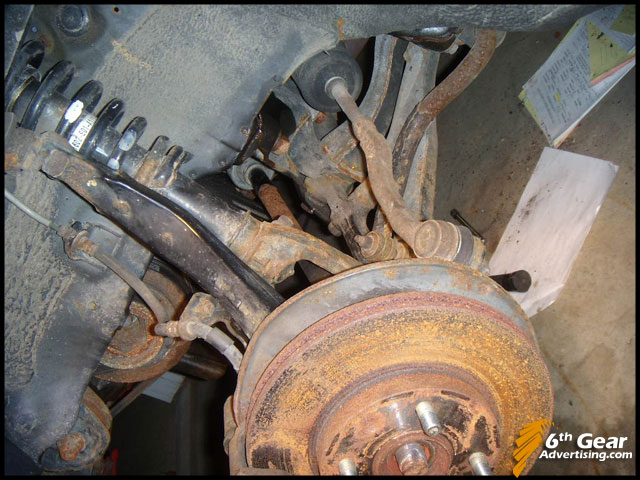 Then tighten the axle nuts.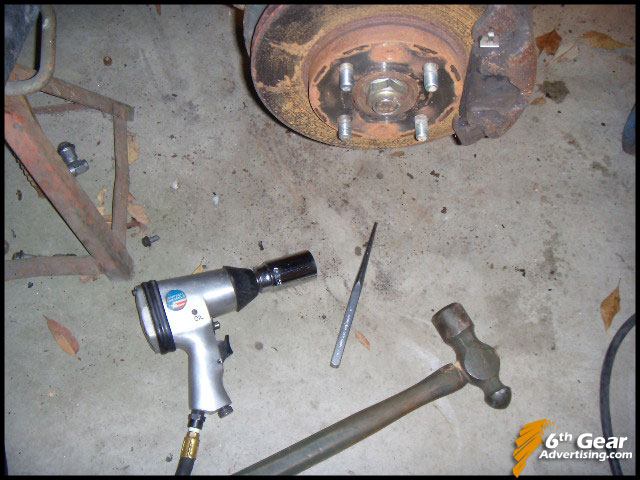 And don't forget to punch the inner lip so they don't come loose.
The lower front bracket from the CVT will not fit the manual tranny. You will need one from a manual EK.
I tried a spare one from an EG, close but did not quite fit.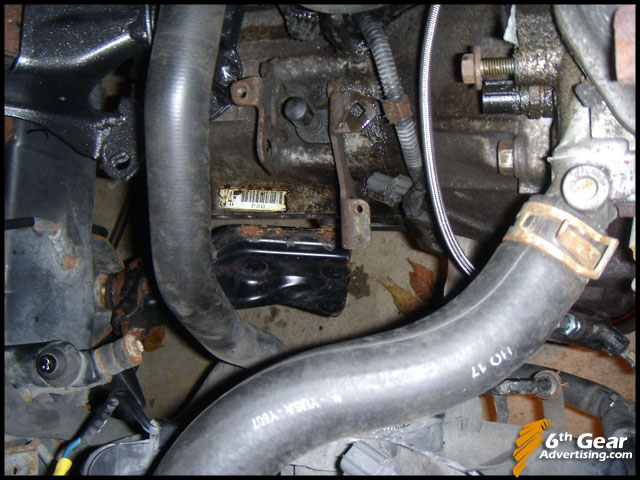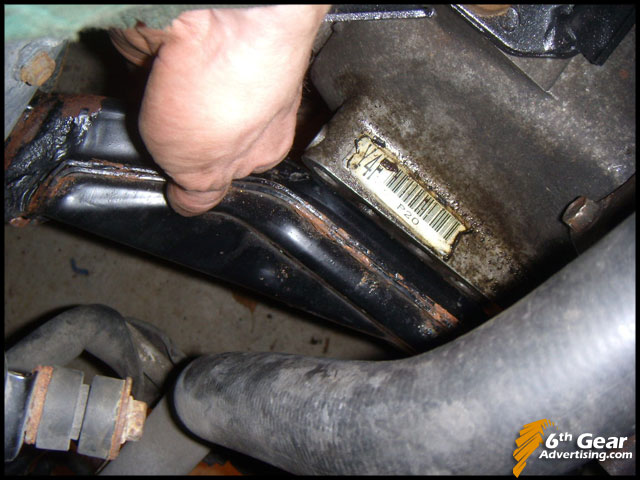 So I'll have to pick one up sometime, but the car works OK without it for now.