5. Removing the auto shifter assembly
This write up is only intended as an overview of converting your CVT Civic to Manual transmission. By reading further, you are agreeing that by attempting to do anything you see here, I am in no way responsible to any damage you cause to your transmission, your car, or yourself. I suggest you purchase a service manual for all the details, such as torque specs & tightening order.
First the plastic cover and all the connectors.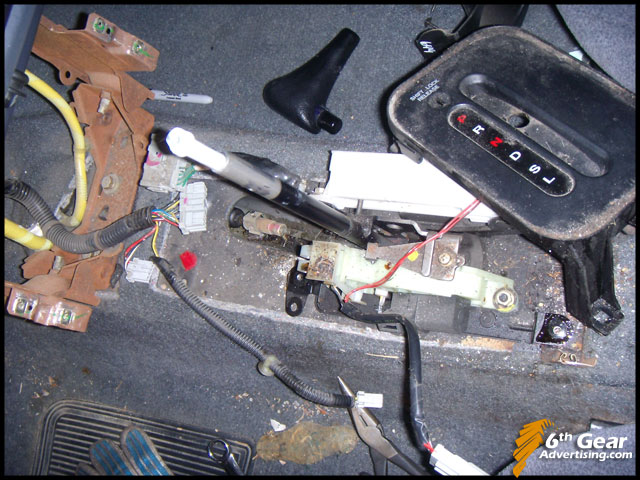 Note the big connector. There are 2 thick wires on it that you will need to connect together. You can either run each wire to the clutch pedal switch if you want to have to push in the clutch to start your car, or just loop them together right here. This used to require that the shifter was in P to start the car. You car won't start without these 2 wires being connected.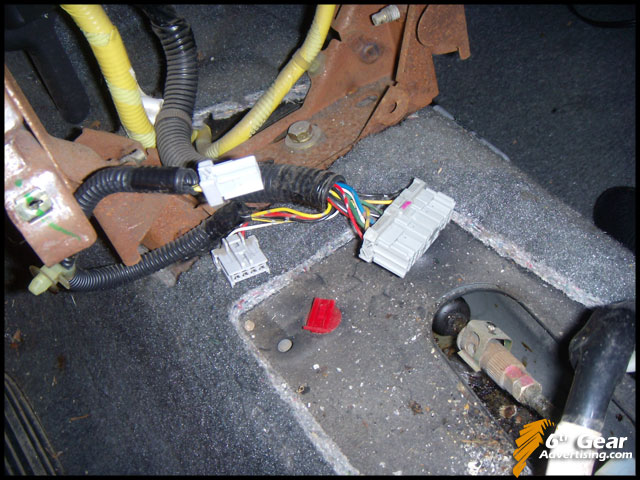 looped: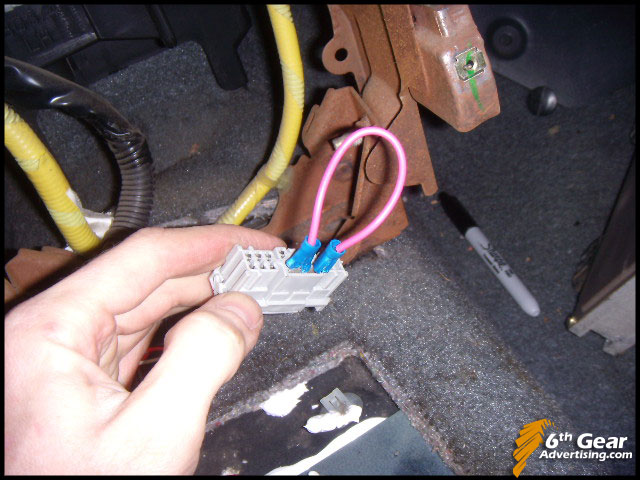 Now to the underside of the car, there are 4 bolts that can get pretty rusty. Mine were not too bad though. Remove them.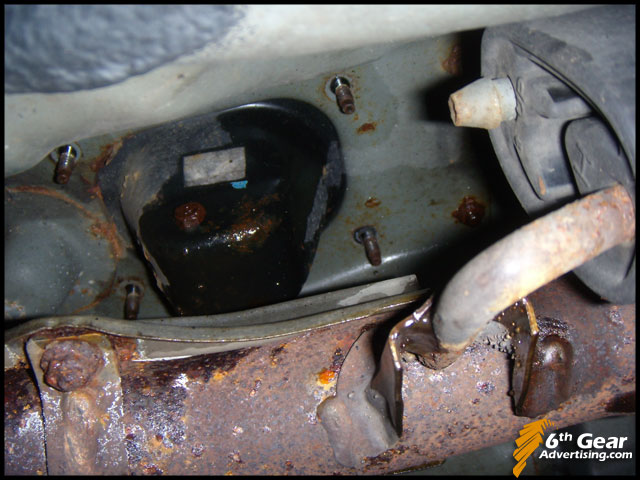 And these 2: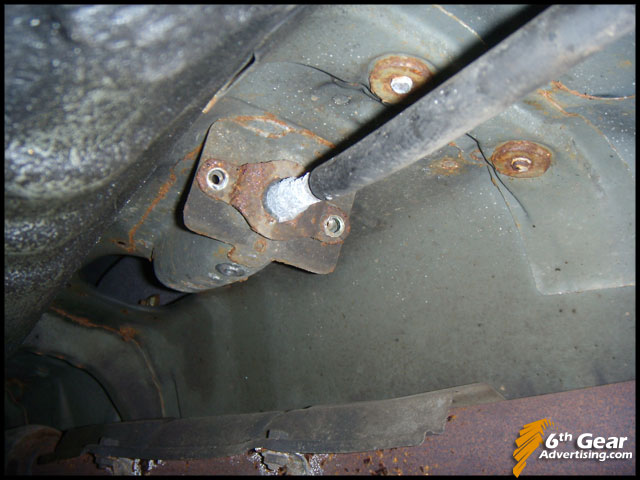 There's 2 more bolts up toward the front that hold the shifter cable to the underside of the car, right behind the subframe.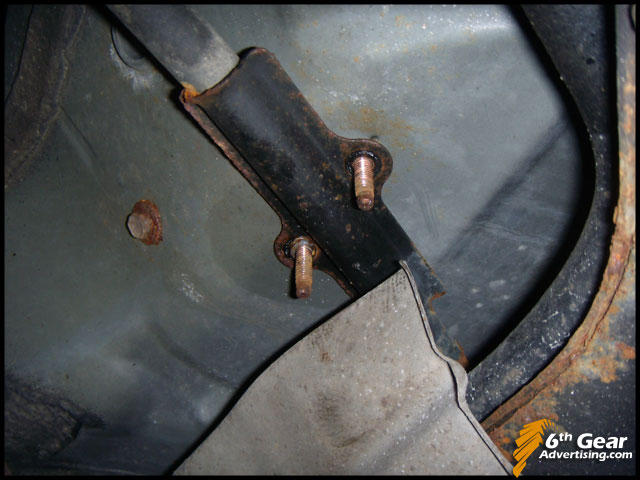 Back in the car, unhook the shifter assembly from the shifter cable. Then remove the shifter & cable.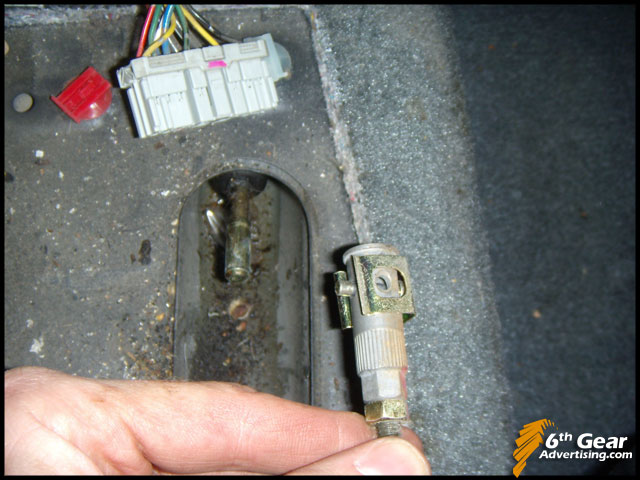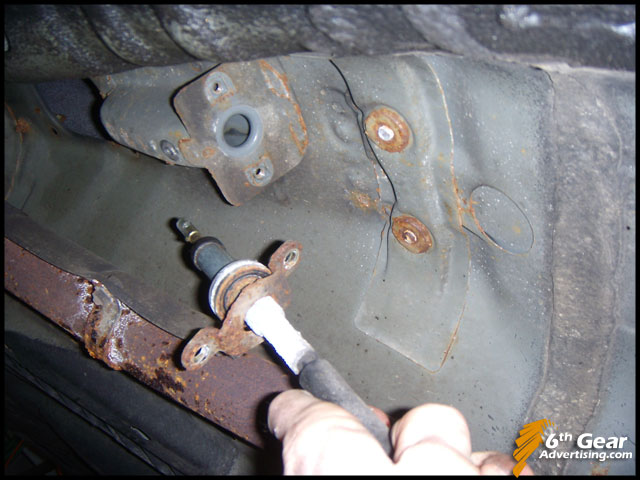 Next I'm going to finish things up in the engine bay.