1. Getting to the CVT Tranny
This write up is only intended as an overview of converting your CVT Civic to Manual transmission. By reading further, you are agreeing that by attempting to do anything you see here, I am in no way responsible to any damage you cause to your transmission, your car, or yourself. I suggest you purchase a service manual for all the details, such as torque specs & tightening order.
There's a lot you'll have to remove before you can remove the CVT transmission.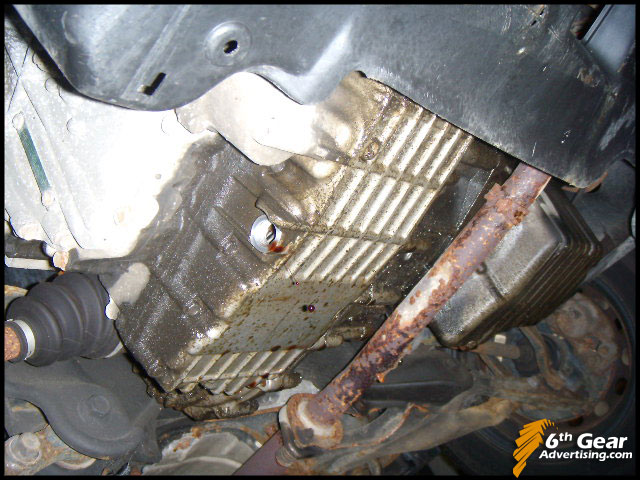 - Support the vehicle on jackstands. Drain transmission fluid.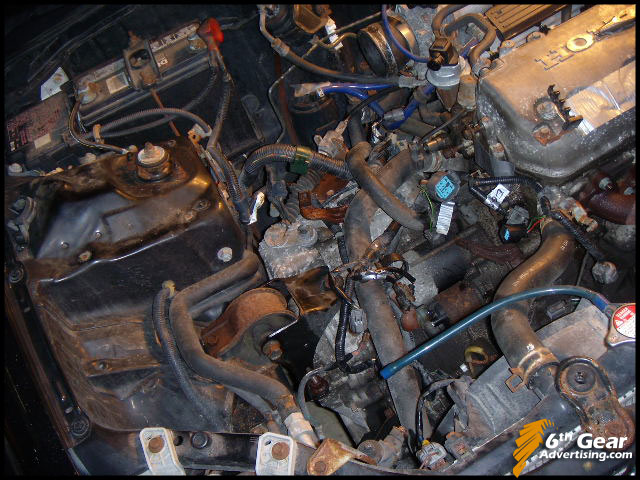 Remove the Air Intake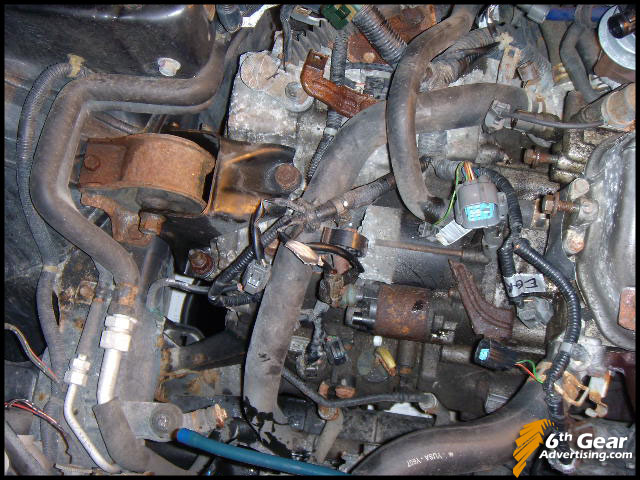 Unplug & Remove Distributor (mark it first so you can out it back on in the exact same position)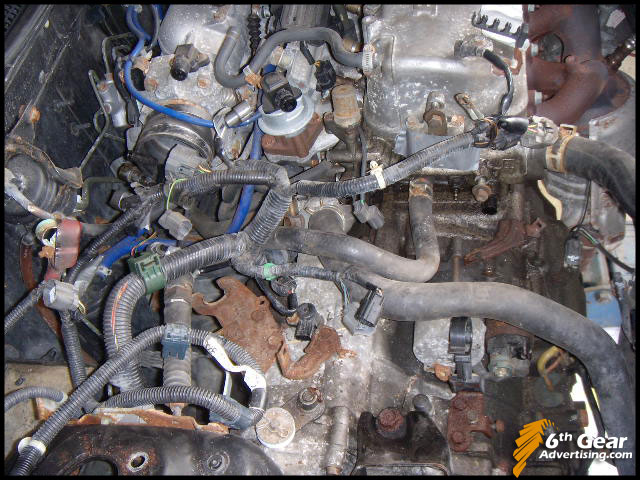 Unplug all sensors from the tranny, both o2 sensors, EGR, MAP, VSS, Sensors below distributor... anything that is going to be in the way. You may want to label some of them to make it easier when you hook them back up. Also unhook the shifter cable from the top of the tranny (mine was hard to pull off)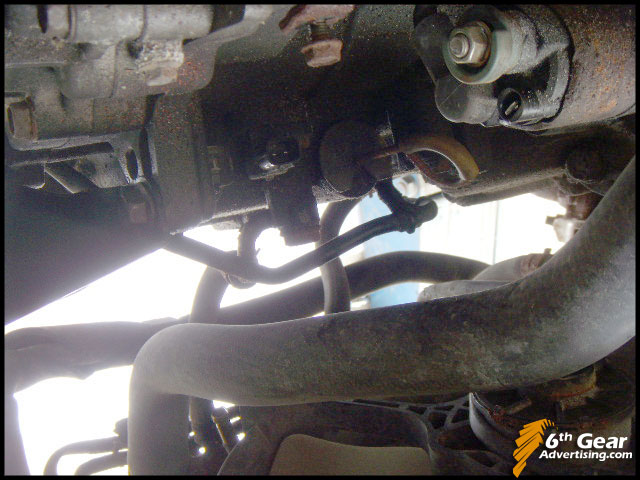 - Disconnect 2 metal lines going from tranny to radiator (over a drain pan)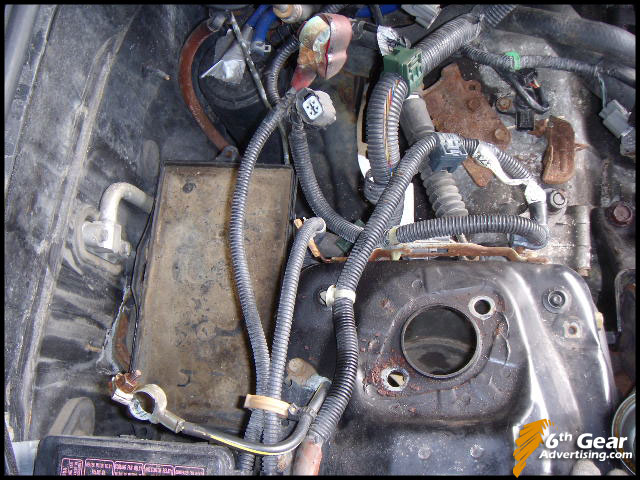 Remove the Battery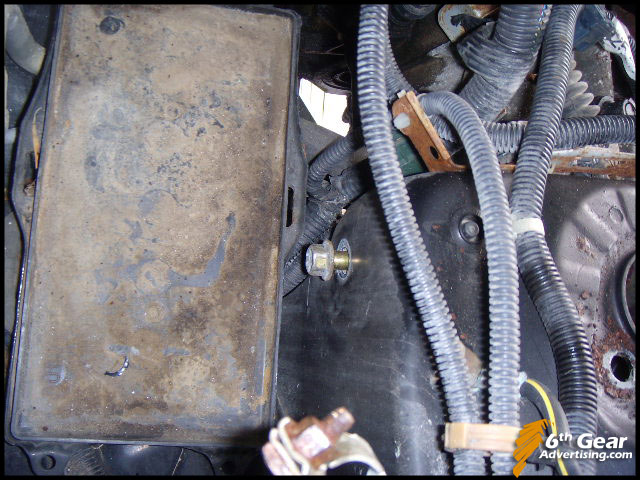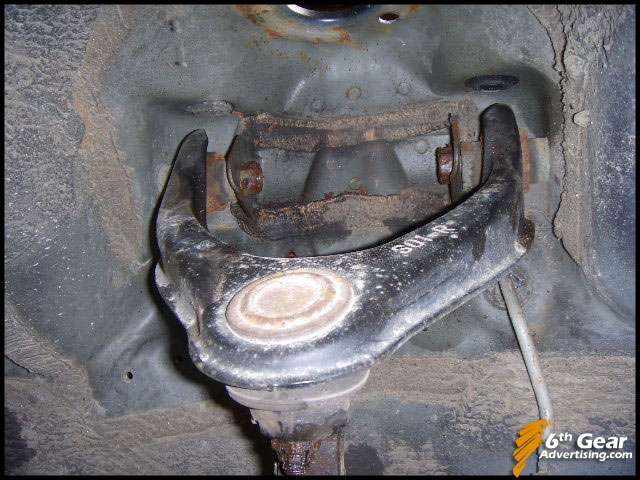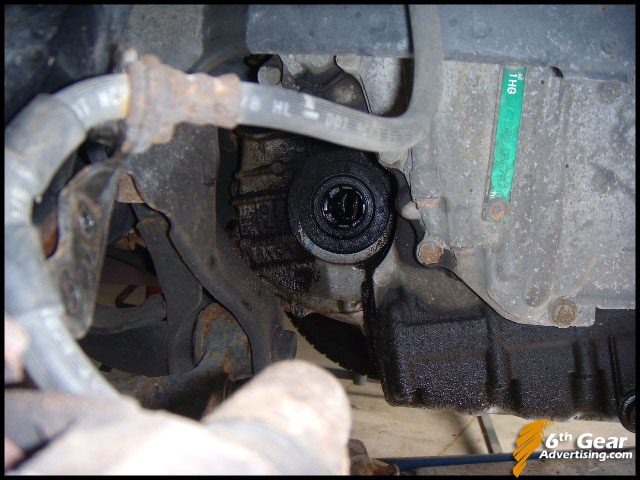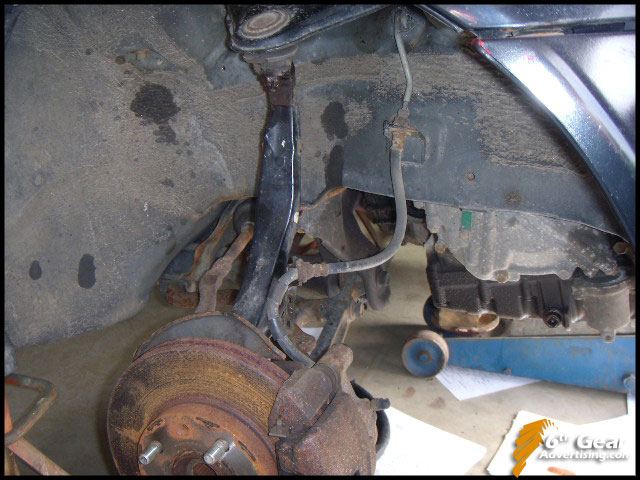 unbolt the shock bracket from the lower control arm, unbolt the upper control arms from the shock towers, then unbolt the shock & lower bracket from the shock tower, set it aside.
Same for the driver side: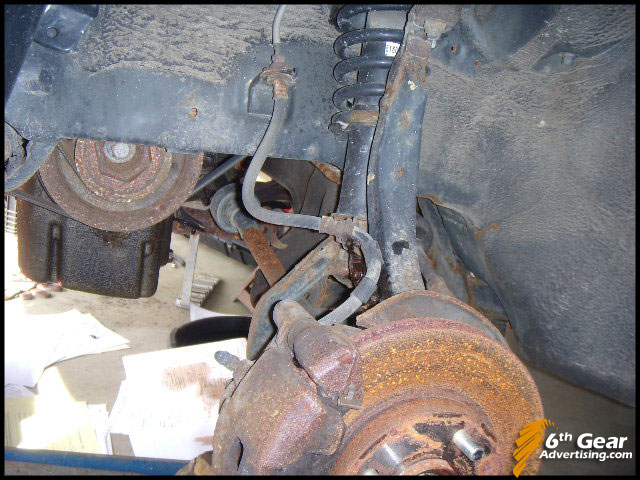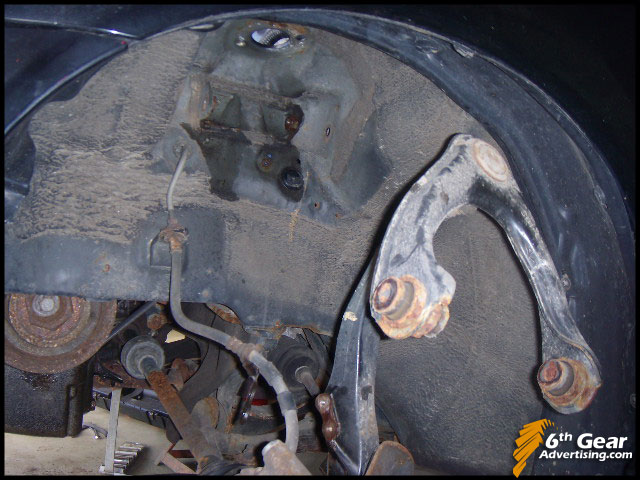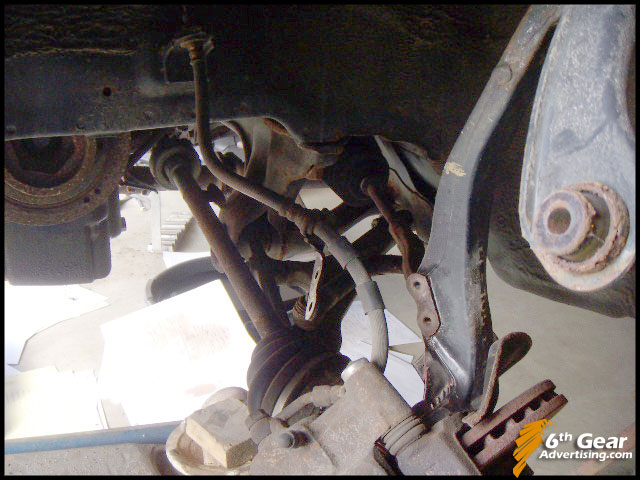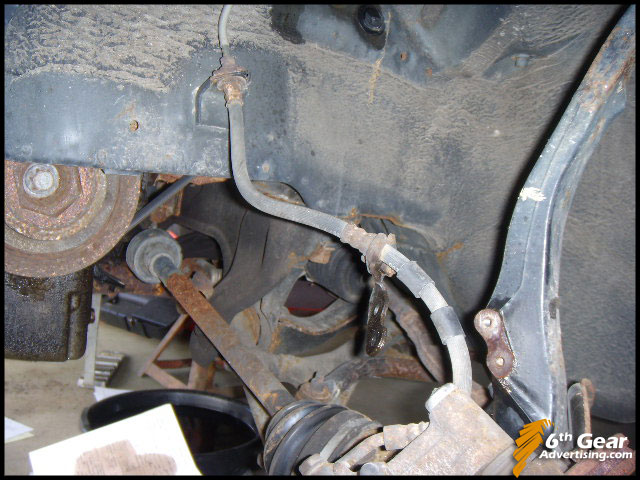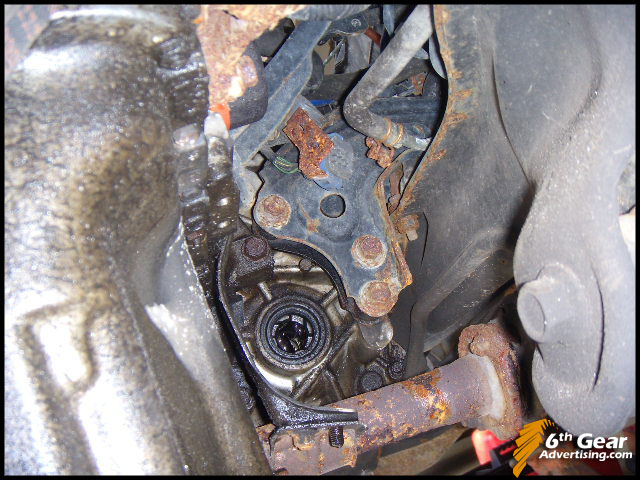 with the driver side axle out, you have room to get to the rear tranny bracket bolts
Remove the 10mm bolts that hold the rubber brake lines to the suspension and you should have enough room to squeeze the axle out without removing your caliper and rotor, but that is soon...
Set the axles aside, you will re-use them.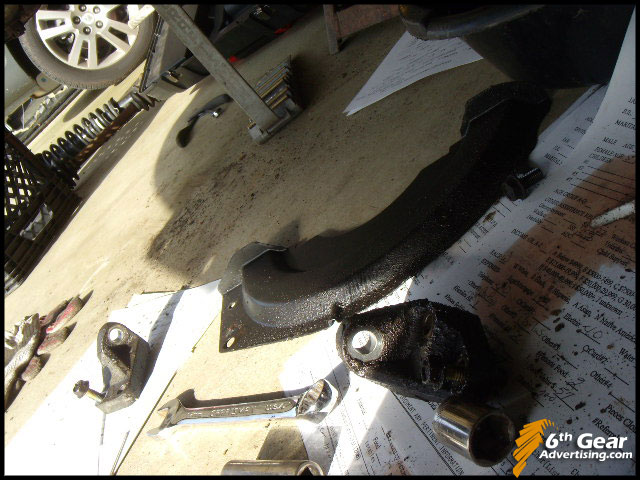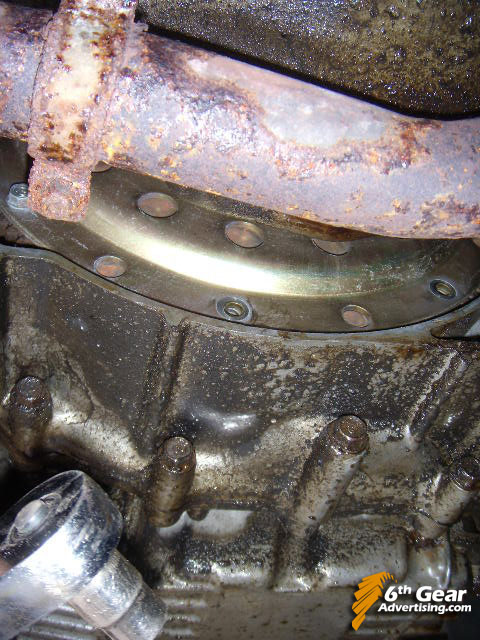 Remove the brackets in the way of the service plate, then unbolt & remove the service plate.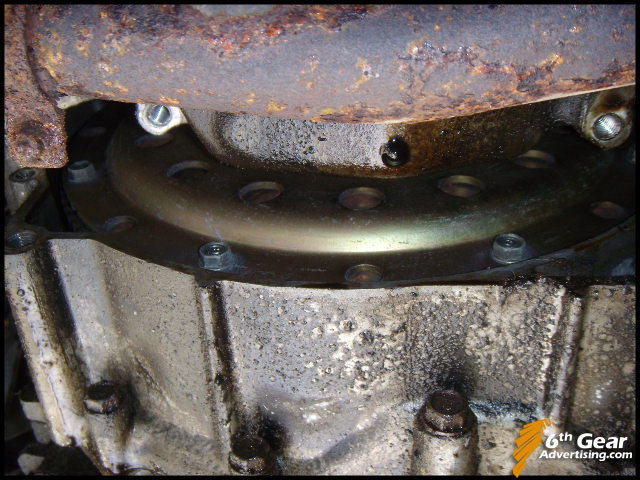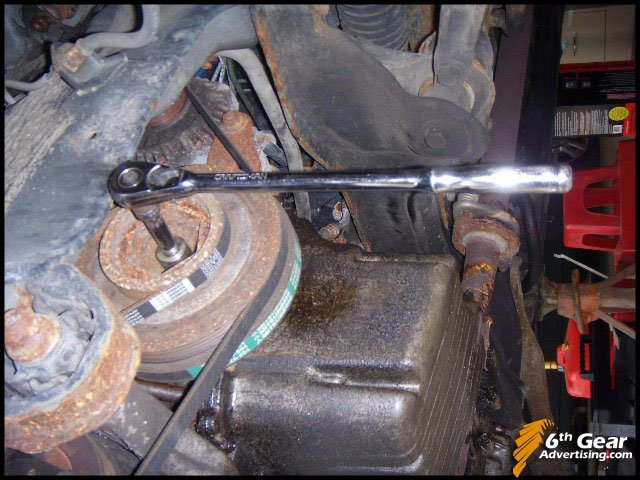 Unbolt all of the flex plate bolts. You'll have to rotate the crank pulley to bring each one to the opening at the bottom of the tranny where the service plate cover was.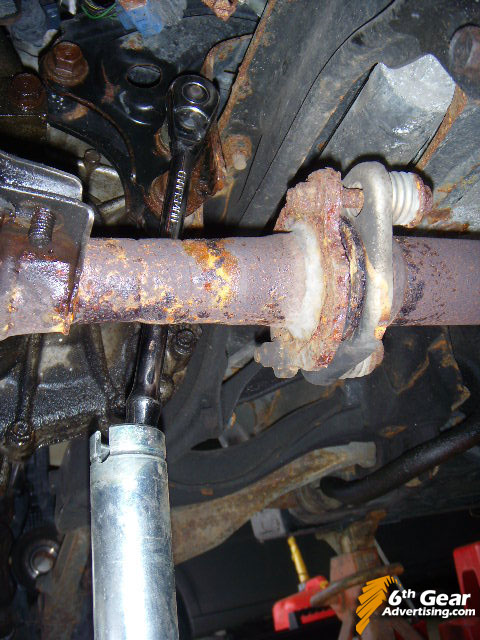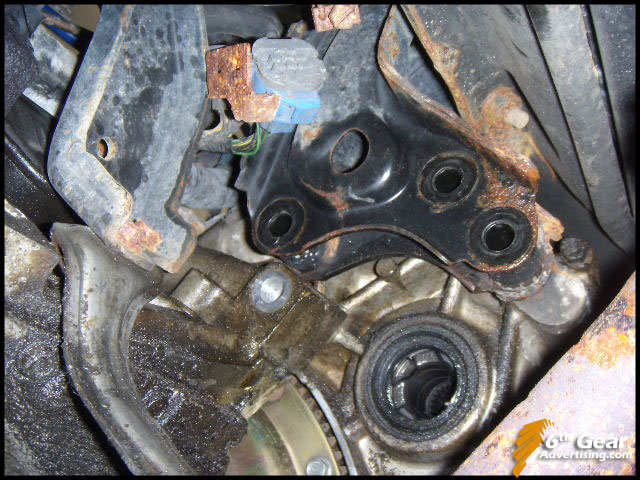 Getting back to those rear bracket bolts... They are tight. You may need a breaker bar to get them loose, even after PB blaster. Now the engine/tranny is being held in place by only the side & lower front mounts.